This Excel Tools and Templates List is my attempt to gather and organize the most useful Excel-related tools (including add-ins, applications, software and hardware) and templates. I use several of these tools and resources (almost) every day. Much of my efficiency and power when working with Excel can be attributed to some of these tools. I hope they help you as much as they've helped me.
If you want a longer and more comprehensive list of Excel resources (including more tools and templates), please refer to my full Resources List.
Use the following Table of Contents to navigate to the section you're interested in.
Some of the links in this list of Excel Tools and Templates are affiliate links, which means that if you choose to make a purchase, I will earn a commission. This commission comes at no additional cost to you. PowerSpreadsheets.com is a participant in the Amazon Services LLC Associates Program, an affiliate advertising program designed to provide a means for sites to earn advertising fees by advertising and linking to Amazon.
Microsoft Office 365
Excel Tools, Add-Ins, Applications and Software
Add-in loaded with code generators, an extensive code library, the ability to create your own library, and other time-saving features.
Contains Code Builder "wizards" (Loops Builder, File Processing Wizard, MessageBox Builder, Procedure Builder, Format Builder) that allow you to generate complex code to meet your specific needs.
Code library with over 200 commonly used code fragments.
Other time-saving features include VBA Code Indenter, Comment/Uncomment Lines of Code, Remove Excess Line Breaks, and Bookmark Navigation.
Able2Extract Professional 12 (Free Trial available)
Converts scanned and native PDF to Excel and many more.
Customizes the conversion output and creates PDFs instantly.
Allows you to fill in, create and edit PDF forms on your computer.
Allows you to redact and annotate PDFs instantly.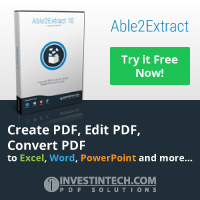 Recovers data from corrupt xlsx or xls Excel files; and
Saves it to a new, trouble-free, file.
Ribbon Commander (Free Trial available)
Framework for rapid Microsoft Office UI development.
Aims to both simplify and extend the existing XML-based programming for Office UI, by exposing a complete object model for the Ribbon and Backstage (while also supporting XML).
Read my Tutorial about how to customize the Excel Ribbon in 7 easy steps here.
Excel Templates
Hardware
Other Accesories